Espiral Mini
Estrutura em aço galvanizado

3 voltas de separação

Porta de observação

Controle de fluxo ajustável

Núcleos em espiral substituíveis

Fácil acesso para limpeza e higienização
Características opcionais
Estrutura em aço inoxidável

7 geometrias de Espiral

Adaptadores de descarte

Pintura a pó em cores personalizadas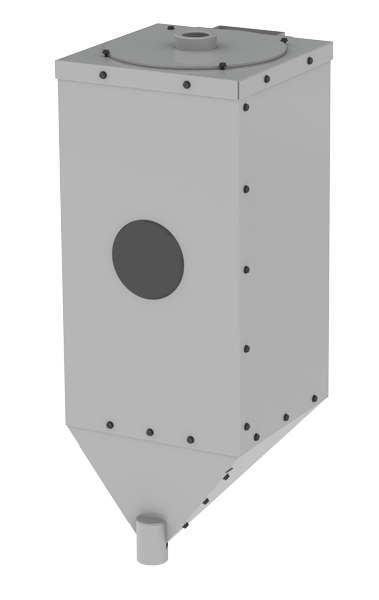 The Mini Spiral Separator has a compact design to fit into tight areas.
It still maintains excellent durability due to its 18-gauge galvanized steel.Instead of the usual 4 turns of separation, the Mini Spiral Separator has 3 turns of separation. However, it continues to maintain the flexibility of a normal spiral separator.
This product is perfect for manufactures needing a small foot print who process materials, such as steel shot S70 to S460, ceramic beads, or glass beads — all of these can be managed with just the Mini Spiral Separator.
Model Number#  E1CA-545
Configuration   1 Core
Product Dimensions   11″x11″x29″
Shipping Weight   43 lbs
Material   Galvanized Steel
---
Power
None Required
Get to know the Mini Spiral Separator
A creative and compact solution.
Nenhum resultado encontrado
A página que você solicitou não foi encontrada. Tente refinar sua pesquisa, ou use a navegação acima para localizar a postagem.
Does your company have unique needs?
Give us a call or send a message