Rosca niveladora
Estrutura em aço galvanizado

Helicoide de plástico com seção em forma de concha

VFD (Variador de Frequência) para ajustar a velocidade e o nivelamento do produto
Características opcionais
Estrutura em aço inoxidável

Helicoide em aço carbono ou aço inoxidável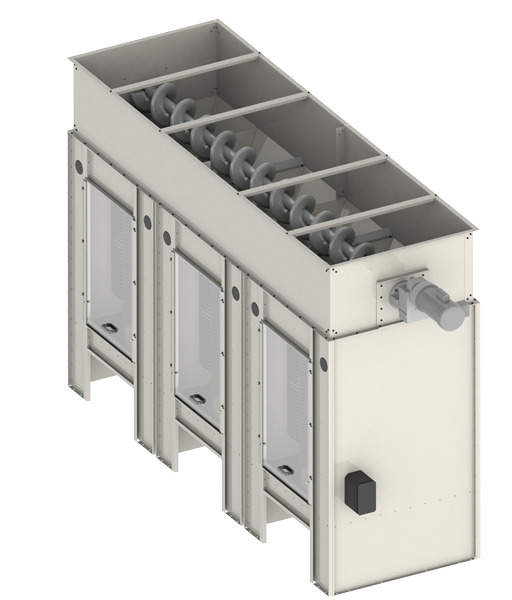 The Leveling Auger was created to consistently feed your sorter & separator.
Why? Because constant feed means consistent seed. It produces consist results every time. The VFD controls the movement and level of the product, which allows the seed to be even throughout distribution into the enclosed separators below.
This not only saves you time, but a lot of hassle. The Leveling Auger works best in operations that have low ceilings, and it reduces storage bins by reducing the floor space requirements.
Product Dimensions   51″x(Variable)X24″
Shipping Weight   Varries
Material   Galvanized steel
---
Power
Input  208/230 VAC 60H hz (optional 380 or 460 VAC 50/60 hz)
Listed:  UL / CE / CSA
Get to know the leveling auger system
A great solution for even more efficiency in your system.
Nenhum resultado encontrado
A página que você solicitou não foi encontrada. Tente refinar sua pesquisa, ou use a navegação acima para localizar a postagem.
Does your company have unique needs?
Give us a call or send a message