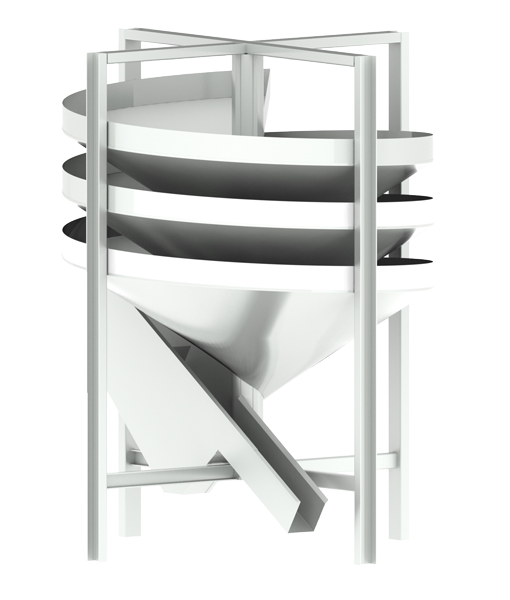 XL Open Spiral Separator
Stainless steel flights
3 turns of separation
Adjustable discharge gate
Optional Features
Galvanized steel construction
Custom unique flight geometries
Adjustable flow control
Machine leg extensions
Need to sort larger materials that won't fit in a standard spiral separator?
The XL Open Spiral Separator is able to sort materials of both large and small diameter. There is a standard 3 turns of separation with an adjustable discharge gate, and the stainless steel can withstand both direct and hopper feeds.
This XL Open Spiral Separator works best with larger products: think about sorting nuts, berries and large seeds, or metal abrasives, metal shot, and plastic balls.
Model Number#   35-SDLG-1-SS
Configuration   Single 
Product Dimensions   40″x40″x50″
Shipping Weight   250 lbs
Material   Stainless steel
---
Power
None Required
Get to know the XL Open Spiral Separator
This is a portable, field ready, and cost-effective shape sorting solution.
We like to work with Steve because he not only understands his equipment but understands our needs – that allows us to get to solutions quicker and more completely. I would confidently recommend both Steve and Profiles' Rotary Sorter to anyone – they are both the best!
read more
Does your company have unique needs?
Give us a call or send a message