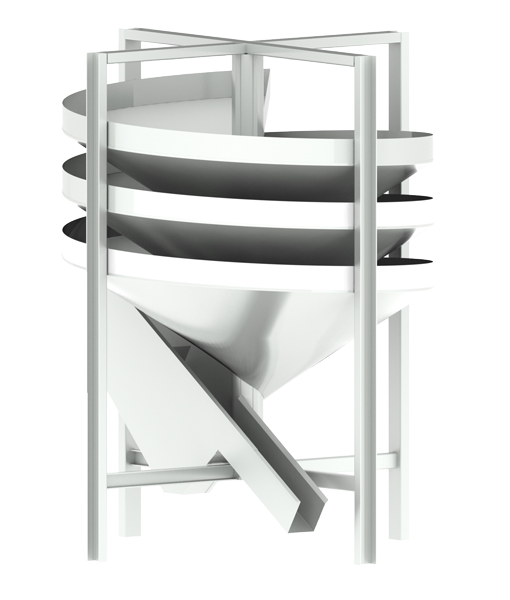 XL Open Spiral Separator
Stainless steel flights
3 turns of separation
Adjustable discharge gate
Optional Features
Galvanized steel construction
Custom unique flight geometries
Adjustable flow control
Machine leg extensions
Need to sort larger materials that won't fit in a standard spiral separator?
The XL Open Spiral Separator is able to sort materials of both large and small diameter. There is a standard 3 turns of separation with an adjustable discharge gate, and the stainless steel can withstand both direct and hopper feeds.
This XL Open Spiral Separator works best with larger products: think about sorting nuts, berries and large seeds, or metal abrasives, metal shot, and plastic balls.
Model Number#   35-SDLG-1-SS
Configuration   Single 
Product Dimensions   40″x40″x50″
Shipping Weight   250 lbs
Material   Stainless steel
---
Power
None Required
Get to know the XL Open Spiral Separator
This is a portable, field ready, and cost-effective shape sorting solution.
Profile Industries' has been our "go-to supplier" for as long as I can remember. We continue to work with them because they are great to work with and willing to discuss any ideas, issues, and solutions we may have at our facilities. Their equipment is top of the line...
read more
Does your company have unique needs?
Give us a call or send a message